Have You Experienced Trauma But Don't Want To Feel Defined By It Anymore?
Have you suffered a traumatic experience that still impacts your life today? Do you find it difficult to forge close relationships because you have trouble trusting people? Are you wondering what you can do to get beyond the pain of the past once and for all? 
Living through trauma—whether it was an isolated event or an ongoing experience—can affect your body as much as it affects your mind. You might experience physical symptoms like migraines or headaches, intestinal discomfort, muscle tension, sleep disruptions, or changes in appetite. It's possible that you've become accustomed to these maladies without realizing trauma is the underlying reason.
When you're a trauma survivor, you may have trouble concentrating and making decisions because you doubt yourself. The self-shame and lack of confidence you suffer may seep into your personal and work life. You might make up for this by being a people pleaser, but deep down, you mistrust others.  
If you're depressed or anxious as a result of unresolved trauma, you may even hide away your emotions and dissociate or disconnect from them. Because of this, it may be difficult for you to connect with others—you find that it's easier to keep relationships superficial so you can avoid vulnerability. The relationships you do find yourself in could be stuck in an unhealthy pattern, where you end up staying with a partner longer than you should or struggle to commit to them if you sense the relationship has a future. 
Fortunately, trauma counseling can help you regain hope and believe in yourself again—or for the first time.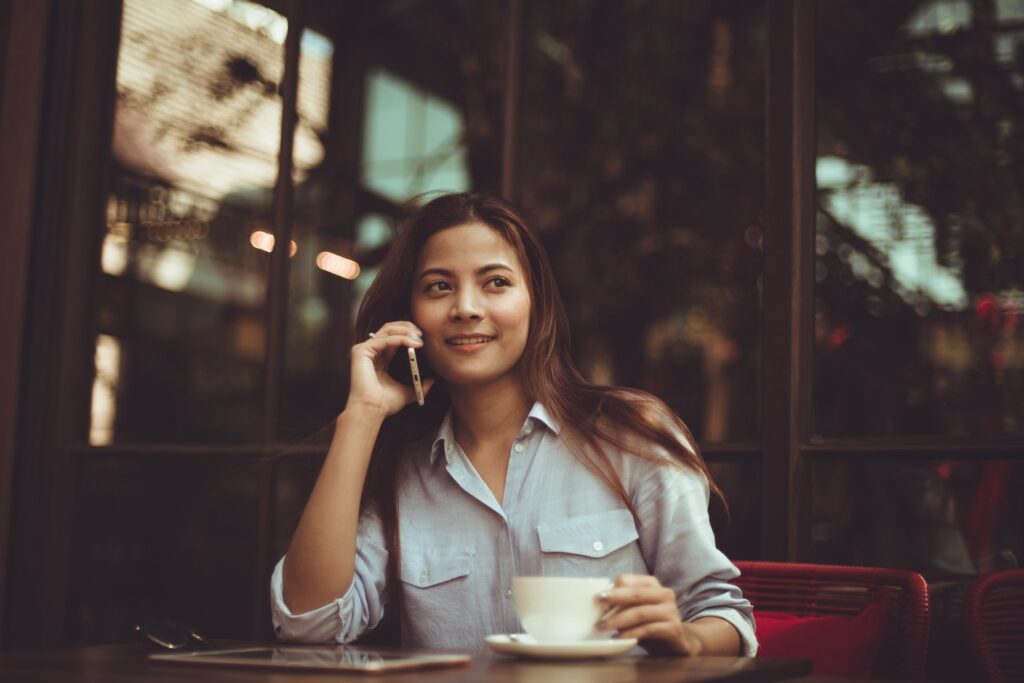 Many Of Us Suffer From Trauma Without Even Realizing It
According to the National Council for Behavioral Health, "70 percent of adults in the United States have experienced some type of traumatic event at least once in their lives."  As the Substance Abuse and Mental Health Services Administration points out, "Trauma has no boundaries with regard to age, gender, socioeconomic status, race, ethnicity, or sexual orientation."
Trauma permeates our society, and the form it takes varies based on who we are. Whereas women are more likely to be the victims of sexual abuse and domestic violence, both men and women sometimes suffer trauma as children at the hands of their parents. What's more, the effects of non-physical child abuse—such as being raised by verbally, psychologically, or emotionally abusive parents—are often discounted or minimized. Because we have nothing to compare it against, we may not even recognize the trauma that was inflicted upon us as children. 
Additionally, there are often racial dimensions to trauma that fly under the radar. African American adolescents are often misdiagnosed with Oppositional Defiant Disorder (ODD) whenever they're not seemingly obedient or attentive to the authority figures in their lives, such as parents or teachers. But when they don't follow the rules set in place, it can actually be a sign of unresolved trauma in their lives. Unfortunately, this diagnosis labels them as "problem kids," which only exacerbates the issue and stigmatizes children who are already suffering.
What's more, the traumas women face are frequently minimized due to the norms prevalent in our culture. Women are taught to play nice and gloss over the trauma they've experienced. They are often blamed for the sexual abuse they've suffered and made to feel that they are the ones at fault for what's happened to them. This causes them to internalize their trauma and, in many cases, develop low self-esteem.
The good news is that it's possible to recover from trauma and take back control of your life. With the proper treatment, you can move past the emotional pain that's holding you back and embrace a brighter future.
Trauma Counseling Can Address The Root Cause Of Your Pain
At Space To Heal, our philosophy is all about creating a judgment-free space. No matter the story, trauma, or experience you carry with you, you can share it with your counselor with the understanding that you will be heard free of judgment or blame. We believe that we're all human and deserving of love—our priority is to restore your hope of this if you have lost it. We will accept you as you are so that you, in turn, can accept yourself. 
We specialize in working with diverse clients in terms of race, beliefs, and sexual preference. Our practice helps people who are in non-monogamous relationships and come from different cultural backgrounds—we have Spanish, Urdu/Hindi-speaking therapists on staff. Our clients range from college baristas to tech industry professionals to legal advisors.
In our first session together, we will review your history and get to know you. We will find out what has brought you into therapy and ask you what you hope to get out of it. Sometimes, what prompts a new client to book their first appointment is not the trauma itself, but a desire to overcome self-doubt or lack of confidence. Only after finding out more about them do we discover that the root cause of their issues is underlying trauma. 
Once you've had the chance to tell your story and explore how the trauma you've suffered informs the way you perceive things today, your therapist will determine how best to help you. For you, perhaps this simply means getting the opportunity to be genuinely heard for the first time. Or it may mean getting tools to process the emotions underlying the unhealthy behaviors that prevent you from taking control of your life. We offer mindfulness tools, music therapy, or homework assignments like shadow work journaling depending on what suits you best. 
Because of our ability to be both experiential and cognitively inclined, we can offer you a wide array of treatment methods to bring healing into every area of your life. We offer effective techniques like Cognitive Behavioral Therapy (CBT), Emotionally Focused Therapy (EFT), and Eye Movement Desensitization and Reprocessing (EMDR). 
CBT works on the premise that thoughts affect feelings and feelings affect behaviors. We work with clients to challenge distorted thoughts so that they can resolve unhelpful feelings and effectively resolve negative behaviors. EFT is an attachment-based approach which focuses on understanding, and making meaning of, the way we interact in relationships. It's used for individual counseling, couples counseling, or family therapy. According to Pyscom.net, "EMDR is a phased, focused approach to treating traumatic and other symptoms by reconnecting the client in a safe and measured way to the images, self-thoughts, emotions, and body sensations associated with the trauma, and allowing the natural healing powers of the brain to move toward adaptive resolution."
The fact you are still here means you are stronger than those experiences you believe have broken you. After seeking treatment for trauma, you can feel confident in your ability to make decisions, advance in your life and career, and live the life you've always dreamed of.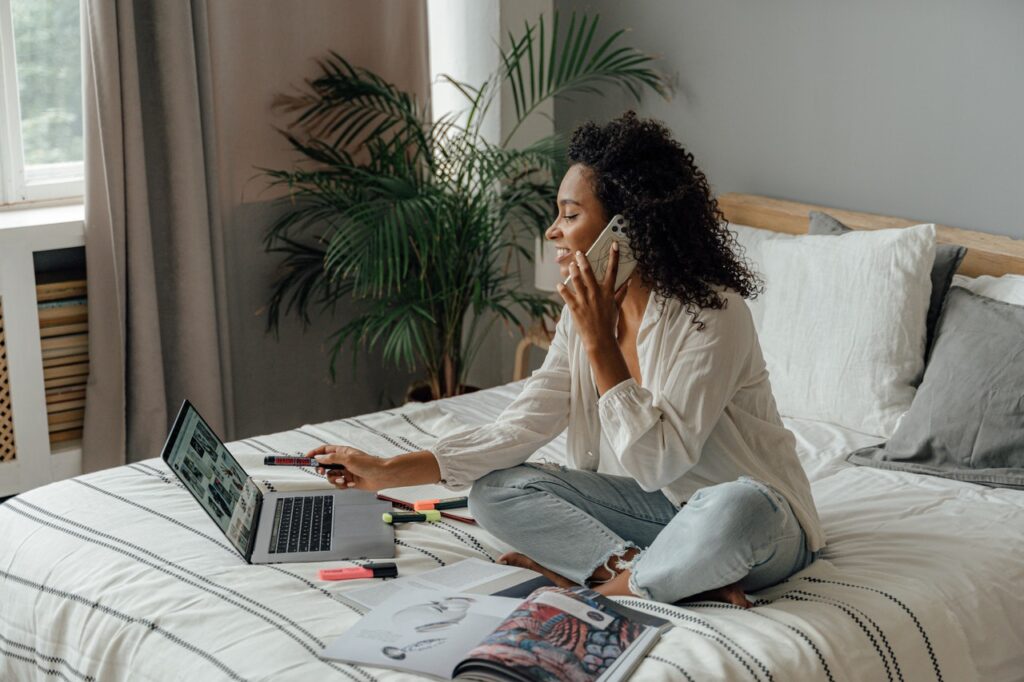 But you may still be wondering whether trauma counseling is right for you…
Will trauma therapy be covered by my insurance?
Although we are a private pay practice, out-of-network benefits sometimes look a lot like in-network benefits. For your convenience, we will determine what your out-of-network costs will be in advance and provide you with a Super Bill to submit to your insurance provider for reimbursement. 
Is online trauma counseling as effective as in-person therapy sessions?
Seeking therapy for trauma is an investment that is worth your money and time. Our free consultation will be a good preview of what to expect. Whether in-person or virtual, our therapists commit 100 percent to the clients they treat for trauma—virtual sessions do not limit their therapeutic practices. On the plus side, online trauma counseling makes our services more accessible to everyone and expands the availability of appointment times. Some of our therapists offer sessions on weekends and outside of normal business hours.
Won't it be painful revisiting my trauma?
As we like to say at Space To Heal, "The sooner you name it you can claim it and tame it." You need to process your trauma in order to heal—after all, avoidance only exacerbates fear and stress. Acknowledging your pain is the first step toward overcoming it. What's more, with EMDR therapy, you aren't obligated to talk about your trauma in depth.
Restore Hope. Rediscover Connection. Healing Is Possible.
Your trauma doesn't have to define you. You can live your best life filled with the joy and hope you deserve. For a free consultation, please feel free to contact us or call 414.939.HOPE (4673).